EthniiChic, a bespoke luxury lifestyle brand for classic hand-painted and hand crafted designs that honour traditional arts, is inspired by the ancient art-forms of pastoral India. Our designs mirror our Culture through motifs, patterns, colours and sculptures from our rich heritage.
We are seamlessly weaving a story of priceless Indian craft into modern lifestyle. In the rush of mass manufactured objects, our designs radiate the grandeur, warmth, bliss which are inviting patrons to moments of soulful conversations with the glorious Indian heritage. Each design is unique, made with love and reflects pride of India.
Our products reflect the age old art forms from various nooks of India. We create interesting gifting articles in Phad (Rajasthan), Gond (Madhya Pradesh), Madhubani (Bihar), Warli (Maharashtra), Kalamkari and Tholu Bommalatha (Andhra Pradesh), Pattachitra (Odisha) and in the Mural Arts of Kerala, while exploring interesting designs through rural and tribal art of our rich culture.
EthniiChic looks at each creation as a piece of art rather than a product. Each piece of work elaborates our epics and ancient Indian mythology. EthniiChic designs are a true medley of art and are purely based on deep devotion and commitment to art. All the creations are handmade with utmost passion and care!! For all the self expressive seekers, EthniiChic is an amalgamation of ethnicity and being chic.
Thrive ahead of your times, with our designs that compliment, your modern style with a handmade touch of rooted, precious, superlative craft of India.
So come on in to explore the elite and enthralling EthniiChic designs and elicit the art lover in You.
Bring a piece of India home!!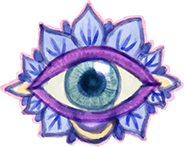 OUR VISION
To enlighten the young generation, world over, about the traditional Indian art forms and to bring it back to its true glory.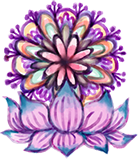 OUR MISSION
To give a new authentic identity to Indian traditional crafts and revive it to be approachable and relatable to the modern-day aesthetic, while we create skill enhancement opportunities for the under privileged being sustainable, resources conscious, and being wise, right from prototyping up to dispatch of the product.
Our Ethos - Foundation for EthniiChic
EthniiChic believes and follows these four major principles and we strive to spread atmost awareness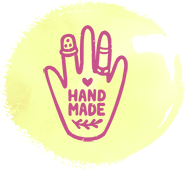 Handmade
Handcrafted with love, our designs stand out of the rush of mass - machine manufactured objects, while radiating the grandeur, warmth and bliss which invite patrons to moments of soulful conversations with the glorious Indian heritage.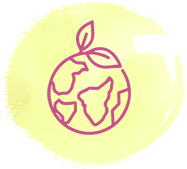 Sustainability, Eco-friendly & Empowerment
We have been actively conscious in our work ways right from sketching, crafting up to product dispatch. Besides consumption of resources and planning our materials, for us it also means handholding with the underprivileged women, providing good working conditions and fair pay, as we believe empowering is also a key step towards sustain.
---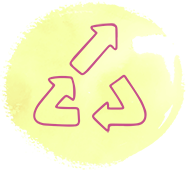 Upcycle
We believe that fond memories outweigh the perceived life of materials. Aged materials radiate eternal grace, they reveal beautiful stories that stood the test of times, have unique sensory associations and come from an era where everything was made with meticulous effort and purpose. Marvel at your treasured heirloom piece, as we creatively enliven it to a new dimension which continues to radiate its splendour in your modern day lifestyle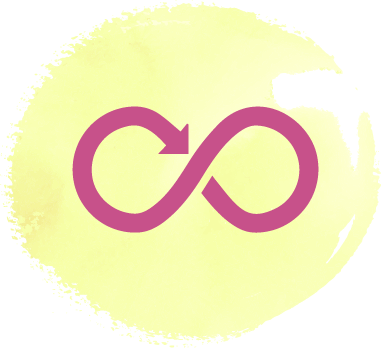 Design Cycle
With Indian art forms as the central core, EthniiChic closely observes the nascent Consumer needs, explores the evolving Market and creates well informed art pieces, which are unique handmade designs, made with love and reflects pride of India.

An Artist at heart and an engineer by profession, EthniiChic is the brain child of Roshni Puthukudy. Started in 2014 by this engineer turned Entrepreneur, when she decided to turn her passion into a career.
It all began with journeys. Work called her family to travel to vast, diverse soils of India and brought her curious childhood fascinatingly close to realm of Indian handicrafts. Each move, filled her with appreciating and formally learning craft techniques of the land. This casted unmistakable impressions of glorious Indian craft, the rich color, materials and texture palettes. She realised, that the craft radiated a zen feeling for both the artisan and the bearer.
Springing back to adulthood, going by the scripted path of degrees, corporate jobs, wedlock and starting family, the child in her still yearned for going back to the craft roots. This passion was consciously groomed by taking formal trainings to learn the nuances of the handicrafts. Visiting museums, Handicraft expos, Craft emporiums, studying the tastes of the international clients and corporates, Interactions with Crafts community and the Craft seekers, gave an enriching insight into the vastness of design opportunities, this domain offered. Geared with this hands on learnings, she took a deep dive into this domain, charged with spectacular ideas ready to unfold.
EthniiChic owns a humble start at the study of her abode and today, the label is thriving with design ideas to the brim and the label is mindfully growing with you.